Academic Programs at Transcontinental University
Foundations of Unforgettable Education: Integrative Design Process
Explore Our Powerful Educational Programs
At Transcontinental University, our Integrative Design Process focuses on specific topics that
represent the core of our unique offering. Learn more about our academic programs below.
Where Some Of Our Students Work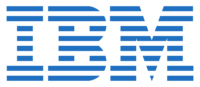 Integrative Design Process
The global pandemic has shown us numerous problems when systems are not well designed to function as a single unit. While most universities continue to categorize topics according to specific departments/faculties (like finance and marketing) resulting in courses and content with very limited dialogue and integration between departments and topics, Transcontinental uses an Integrative Design Process focused on the interconnectedness of topics at the core of our unique offering, tailored to meet the increasing complexities of globalization and the post pandemic workplace. Our integrative design synthesizes business topics between courses so that connection between content is clear. Three concepts are integrated throughout the learning journey in our courses to empower leaders:
Systems Thinking
Technology
Emotional Intelligence
Within our graduate programs, these three foundational concepts are integrated throughout the entire program. You will learn to enhance and apply your emotional intelligence in our programs, while also learn to create systemic development processes on complex areas for yourself, as well as for your organization, your community, and your country. Our unforgettable education empowers you to be that unforgettable leader/scholar needed in your organization.