Chief Integration Officer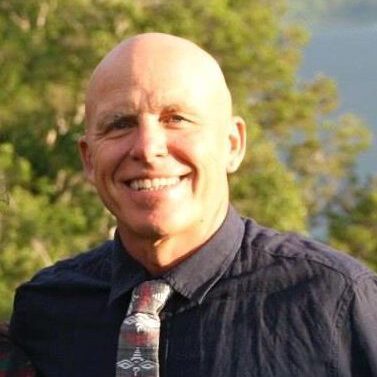 Background
Through out my career in academia and outside I have been able to look at the pieces and find a way to bring everything together in a way that all parties understand.  I look at all of the technical and personnel issues and devise solutions that work.  I have done this for students, coops, and corporations.  My background in finance/risk management/insurance, teaching, alternative approaches to health and explorations have put me in the position to coach and guide many in their quest for improvement and excellence.
I was Board president while a food cooperative grew in sales from $1,000,000 a year to $6,000,000 a year in 7 years.  I helped a public/private insurance venture create a more open structure and better relations with clients and all stakeholders.  I have advised startups in the healthcare field and risk management arena.
Areas of Expertise
Personal Finance
Corporate Finance
Insurance
Risk management
Employee Benefits
Health care
Management
Boards of cooperatives, public insurance companies, and a private school
Entrpereneurship
Education
Florida State University – Ph.D. Risk Management and Insurance, Support area in Real Estate
International Employee Benefit Foundation – Certified Employee Benefit Specialist (CEBS)
International Employee Benefit Foundations – Compensation Management Specialist (CMS)
American Institute – Associate in Risk Management (ARM)
American College – Chartered Life Underwriter (CLU)
University of Hartford – B.S. in Business
Key Publications & Presentations
"A Case Study of Financial Literacy and Wellbeing of Immigrants in Lloydminster, Canada" with Oludamola Duradola and Patricia Fusch, International Journal of business and Management, 2017 1:8.
"A Case Study Exploration of Blue-Collar Worker Retirement Plan Investment Decisions", with Mark Griffin, International Journal of Applied Management and Technology, 2016 1.
"Finding high risk persons with internet tests to manage risks-a literature review with policy implications to avoid tragedies, save lives and money" Review of European Studies, 2016, 8.
"The integrity concept and collegiate classroom participation" Global Education Journal, 2014, 1.
"Factors that influence the investment decisions of blue-collar workers" with Mark Griffin,  Insights to a Changing World Journal, 2014, 1.
Global Engagements
Universities and corporations through out the U.S
Organizations in Costa Rica
Seminars for officials from China and Mongolia
Honors & Awards
Teacher of the Year, 2008, Roosevelt University College of Business.
Risk Management and Insurance Review Best Perspectives article, 2006.
CEBS Fellow.
Researcher of the Year, 2003, Roosevelt University College of Business
North American Editor of "Risk Management: An International Journal" 2003 to 2005.
Who's Who in Finance and Industry, 1999.
Visiting Scholar, University of Washington, Seattle, WA  1996.