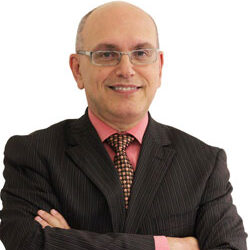 Background
Carlo has acquired a 30 year international Supply Chain experience in various companies at global level.
He started his career as Purchaser in the Aerospace industry (France and U.S.A) and succeeded in reaching the highest levels of responsibility within international groups.
Among them, Dow Chemical as Global Director Supply Chain for the plastics business, Novartis Pharma as Vice President Global Supply Chain and, Alcoa Europe, where he was Chief Procurement Officer. Carlo led the Alcoa Europe requisition-to-payment organization and more recently at Rio Tinto Alcan Packaging, he was the Global Vice President for Supply Chain.
From February 2008 until March 2012, Carlo took up the role of Senior Vice President Global Supply Chain in ALSTOM Power. In this new function, he supported the Businesses in the definition of the supply chain strategy and capacity devolepment and led the Global Supply Chain community of 4,000 people with a total spend of $10 billion.
He is currently member of the Board and C.O.O. of DATALOGIC and teaches Operations Management at the MBA of the University of International Business and Economics in Beijing (PRC)
Areas of Expertise
Vast international experience in designing, deploying and evaluating organizations at major global industrial companies
Change Management
Global Business Strategy
Integrated Supply Chain work processes
Information Technology
Value Chain Analyses
Global Supply Chain including Sourcing, Procurement, Logistics and Quality
Education
The University of Mechanical Engineering (Italy)
Post-graduate degree in Management from the University of Oxford (UK).
Global Engagements
C.O.O. of Multinational organization in Vietnam, USA, Italy, Hungary and Brazil
GM of Multinational corporation in Western Europe and China