Dr. Alejandro C. Arroyo Welbers
Chief of Global Operations Optimization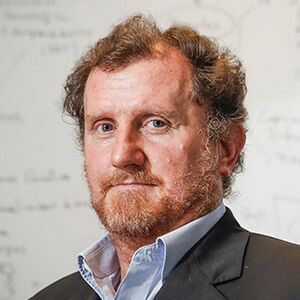 Background
With 35+ years of field experience in global operations across isolated settings in emerging markets, my expertise being global transportation operations and marketing; project global procurement and logistics; project stakeholder management; project risk management; infrastructure management; indigenous communities management; environmental management; and economic regional integration strategies. After 20 years of professional experience in global logistics from the shipowner's perspective I founded SOUTHMARK LOGISTICS aiming at providing logistic services for projects across the Americas and the emerging world, all of which led me to participate in numerous projects in the extractive and infrastructure industries around the world.
The areas I have been active across Latin America, Africa, and SE Asia encompass onshore and offshore oil & gas; onshore and offshore mining; renewable energies (wind / solar / hydro / nuclear / geothermal / marine); infrastructure; transportation; automobile manufacturing; foodstuff plants and associated infrastructure. All these industries needed efficient operations and suitable infrastructure to successfully operate in poor-infrastructure countries and regions, these activities representing almost another 20 years of field experience.
Areas of Expertise
Global Project Logistics & Procurement Optimization
Complex Project Operations in Emerging Markets
Logistics Infrastructure Planning under Contextual Constraints
Project Stakeholder Design, Formulation, and Implementation
Global Maritime and River Transportation
Global Port Planning and Operations
Operations Strategy Design and Implementation
Global Intermodal Transportation
Education
Doctor of Project Management from RMIT University, Melbourne, Australia;
MSc Maritime Economics and Operations, WMU-IMO, Malmoe, Sweden;
MBA Marine Resource Management, AMC, Tasmania University, Australia
Master International Economic Policy, Universidad de Belgrano, Buenos Aires, Argentina
BA Maritime Business, Universidad de la Marina Mercante, Argentina
Key Publications & Presentations
2019 – Coauthored book: The Practitioner´s Handbook of Project Performance: Agile, Waterfall and Beyond; edited by Mark Phillips, London, UK.
2018 – Co-authored book: Leading Extreme Projects: Strategy, Risk and
Resilience in Practice "; Dr Alejandro Arroyo & Dr Thomas Grisham; Taylor & Francis, a Routledge company; London, UK
2016 – Advances in Project Management Series 1 Leading Extreme Projects: Strategy, Risk and Resilience in Practice; PM World Journal Vol. V, Issue X – October 2016 Dr.Alejandro Arroyo and Dr. Thomas Grisham
2010 – The role of the Atlantic Corridor Project as a form of strategic community of practice in facilitating business transformations in Latin America; International Journal of Managing Projects in Business; Vol. 3 (2), Dr Alejandro Arroyo W; Dr Derek H.T. Walker
2009 – A Latin American Strategic Organizational Transformation Project Management Experience: The Motivation to Transform Business. EURAM, European Academy of Management; University of Liverpool, Alejandro Arroyo.
2007 – Co-authored book: "Procurement Systems: A Project Management Perspective" Chapter 14: Business Transformation through Innovative Alliances. Dr Derek H.T. Walker and Alejandro Arroyo
Global Engagements
Head Latin America; ZIM ISRAEL NAVIGATION Co. Ltd, Israel.
Operations Consultant for PANAMERICAN SILVER Inc, Canada.
Operations Auditor on Jungle Logistics for TALISMAN ENERGY Inc, Peru.
Logistics Feasibility Study Leader for TALON METALS Inc, Brazil.
Project Operations Planning Head for WORLD TITANIUM, Madagascar.
Global Operations Consultant for WEST AFRICAN MINERALS, Cameroon.
Tier 1 Global Project Logistic Supplier for SNC-LAVALIN, Canada.
Operations Consultant for POWER CHINA's solar projects across Latin America, Shanghai.
Head of Graduate Studies at ITBA – Instituto Tecnológico de Buenos Aires, Argentina.
Visiting Lecturer at UNIVERSIDAD EAN, ESCUELA COLOMBIANA DE INGENIERIA, and UNIVERSIDAD JAVERIANA, Colombia.
Lecturer on International Operations at ARGENTINA´S CATHOLIC UNIVERSITY, Argentina.