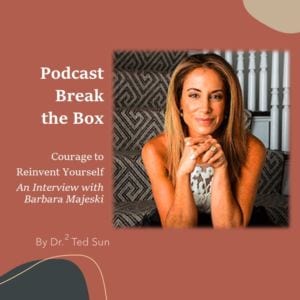 PodCast: Courage to Reinvent Yourself: An Interview with Barbara Majeski
The pandemic has forced many people to reflect and look deep inside. This episode highlights a courageous, loving, wise, purposeful, and inspirational leader in Barbara Majeski and how she reinvented herself from the toughest moment in life. The interview shows numerous incredible wisdoms for people trying to find their passion, being a great parent, finding the courage to be who they need to be.
A few wisdoms from Barbara Majeski:
"Only in the darkness will your stars shine"
"We all have unique gifts and genius"
"Purpose lies in the smallest things that we do"
For those who wish to explore ways to reinvent yourself as a leader, explore our corporate development programs or the most practical and ONLY executive MBA program in Inclusive Leadership.
Podcast: Play in new window | Download